Our Clients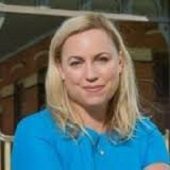 We highly value our relationship with Class Computing. The Class team treats our staff with respect and no issue is outside of their realm of expertise. Our highest compliment relates to the timing of their services – we generally receive a response to our inquiries/tickets within 5 – 15 minutes. Given the nature of our work in the fast-paced worlds of real estate development and community lending, being able to count on our technology systems being available around the clock not only important, but required. In addition, we appreciate their sound advice on how to best maintain tight IT security and their recommendations of vendors who have effectively reduced our operating costs. Thank you Class Computing for your reliable and spot-on service."
JENNIFER BRANSFIELD
VICE PRESIDENT OPERATIONS
GENERAL COUNSEL
---
In 2012 we were having issues with our network infrastructure and enlisted the services of Class Computing to help us sort it out. They did a full network survey (free of charge) and gave us their recommendations.
Their ideas were concise and well explained. We have employed Class Computing ever since, to service our complete network infrastructure. Their support team are always there to help our employees, whenever the usual computer glitches manifest themselves.
We have no qualms in recommending Class Computing to any company, regardless of size.
Eric J. Lacey
General Manager
Elé Corporation
---
We have been using Dale, Mark and their team of IT professionals before they had "Class." Over the last ten years, Class Computing have been our IT gurus.
One product of theirs we like is remote access. As a small business owner we can't afford a full time IT staff. So when we have a problem, we call their customer service hot line and they remotely log into our system and usually fix the problem while we watch.
In the future, don't just think of Class Computing for computers; they also installed our telephone system, and video surveillance system. Class Computing is one stop shopping for us!
We were so happy with the service and products that we recommended Class Computing for several our customers and friends; I guess you can say we all have "Class" now.
Erik M. Hoelzeman
VP and COO
Agri-Fine Corporation
---
Class Computing has worked with BTFG for since 2003. During this time I have been impressed with their ability to identify IT solutions that are in the best interests of BTFG. Their strong technical skills combined with a proactive outlook have allowed our company to seamlessly adapt to the ever changing technology environment, while remaining competitive.
Always willing to go the extra mile, Dale is extremely diligent, has a sharp eye for detail, a strong work ethic and is very easy to work with. I am able to express our issues and needs to Dale in laments terms. Dale quickly proposes a solution and implements our requests flawlessly.
Since joining us, their contributions towards our company's growth has been significant and include improved employee collaboration, greater network capabilities, decrease in network downtime and overall network fluidity. Dale focuses on benefiting his client, using whatever technology is necessary, rather than on what technology he's familiar with.
I have enjoyed working with him, as have the staff. Simply, Dale is truly committed to client satisfaction.
Ben Gilbert
VP of Sales
BTFG
---
Class Computing has managed our technology for several years with a great personal touch that is the absolute best and hard to find. Their experienced, professional staff provides nonstop network support so we can focus on our daily responsibilities. If you want an IT service provider that is always there for you I highly recommend Class Computing.
Becky Johnson
Office Manager
Community Support Services, Inc. – Brookfield, IL
---
I wanted to write a note thanking you and your firm for the great job you did with my stores camera systems. It has been a great relief working with your firm to upgrade and manage our camera systems. We have had a great improvement in response time and up-time for the cameras. The interface is easy to use and has improved our ability to monitor the store activity. The quality of the new cameras also has made it a lot easier for the employees and the management.
Keep up the great work and I look forward to expanding to more stores soon.
Thomas R Hester
Community Financial Service Centers,Inc
---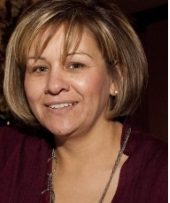 "We have been working with Class Computing for past 4 years, they have excellent turn around time, specially in emergency situations.  Very technical savy staff and friendly. I would highly recommend them."
Grace Garcia
Executive Vice President
Calumet Area Industrial Commission
---
As a small business owner with employees working from their home - PC performance and communication is critical! Having Class Computing on my side gives me the day-to-day confidence needed to run my business. Their techs are available, knowledgeable and responsive. Class Computing has the staff that could describe in "lay terms" what needs to be done and the knowledge to do it.
We highly recommend Class Computing for any computer applications you may have.
Sally Van Cura
Electronic Filing Systems & Services, LLC